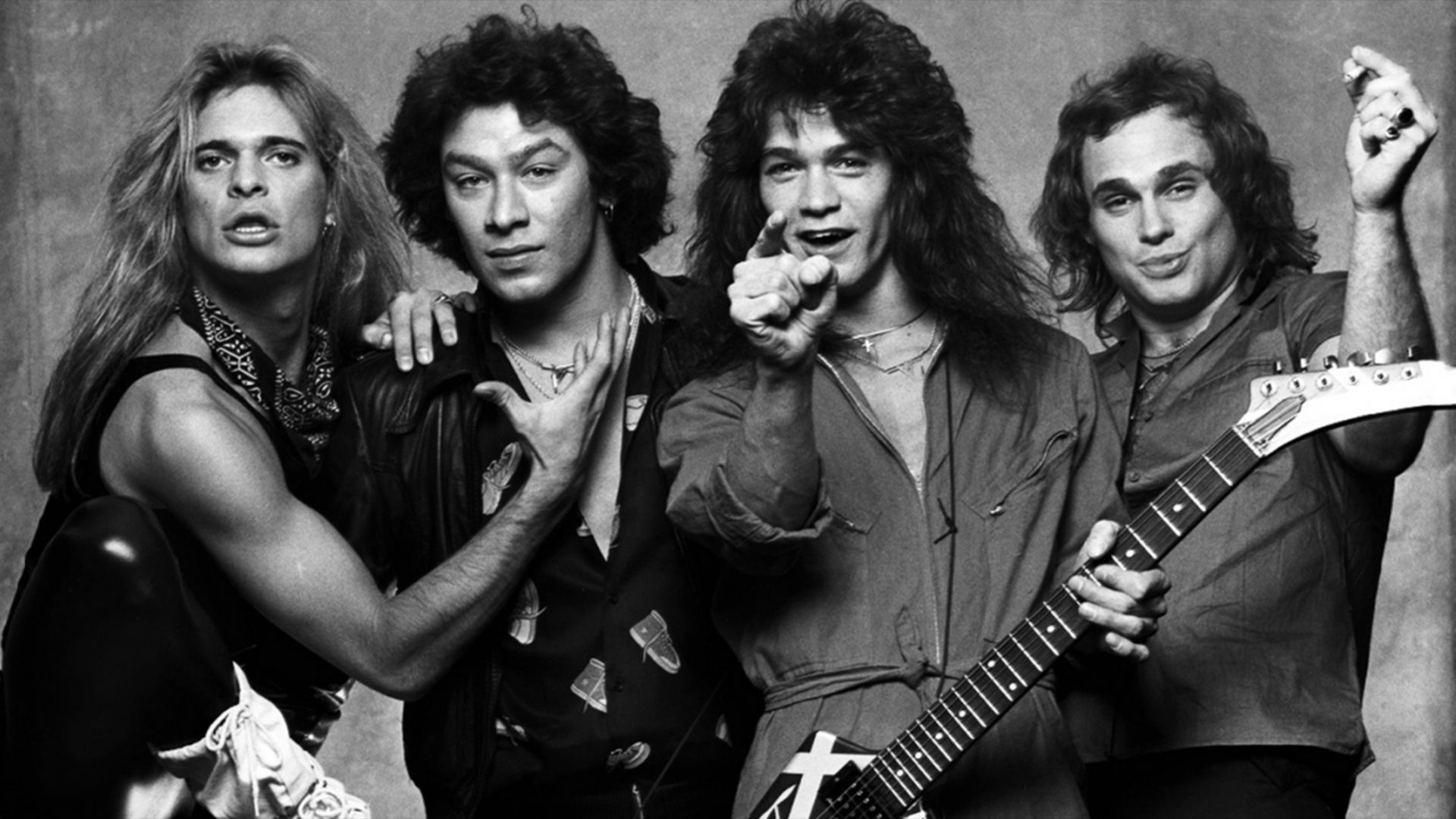 ELVH, Inc., Eddie Van Halen, makes multiple claims as to the infringements by Kelly Van Halen, the drummer's ex-wife.
Kelly Van Halen, formerly Kelly Carter, was married to Alex Van Halen until their divorce in August 1996. Van Halen registered their band's name for trademark in 1978 upon the release of their debut album "Van Halen."
ELVH, Inc. alleges, in 2013, that Kelly Van Halen is guilty of trademark infringement, trademark dilution, false designation of origin, and unfair competition.
Facts:
Van Halen, since their release of their record Van Halen, has sold over ten million copies of the record. The RIAA (Recording Industry Association of America) awarded them the diamond certification, which is awarded based on the number of singles and albums sold; it is the highest award the RIAA gives out. Their album 1984 was also awarded the diamond certification by the RIAA. Then in 2007 Van Halen was inducted into the Rock & Roll Hall of Fame.
Van Halen owns four different trademarks.
The trademarks are the text "VAN HALEN" but for use in different classes of goods.
The first class of goods is for printed matter for public use (International Class 16): postcards, photographs, newsletters, calendars, posters, magazines, etc.
The second class of goods is for assorted clothing (International Class 25): shorts, hats, T-shirts, shirts, tank tops, etc.
The third class of goods is for the mark "VAN HALEN & Design." It is for multiple different classes: International Class 9- musical sounds recording, musical video recordings, etc.; International Class 15- musical instruments, and their accessories, namely guitar picks, etc.; International Class 16- stickers, tablature books, sheet music books, etc.; International Class 25- caps, hats, t-shirts, etc.; International Class 41- live performances, website with entertainment information including reviews, articles, trivia, games, video clips, audio clips, etc.
The fourth class of goods, for "VAN HALEN," for entertainment services also International Class 41.
The latest date for the registration of trademarks by Van Halen was July 2007. Because of widespread use by Van Halen for a multitude of goods, they have acquired a distinctiveness as to the fact that it is their goods and services.
Kelly Van Halen filed for trademark in January 2010, nearly three years after Van Halen had had their trademarks in use, under five different classes of goods: International Class 20- assorted furniture; International Class 24- assorted blankets; International Class 25- bathing suits, hats, pants, shirts, etc.; International Class 37- assorted construction services; and International Class 42- assorted interior design services.
ELVH, Inc. opposed both KELLY VAN HALEN applications but not for Int'l Class 24 and 25. ELVH, Inc. argue that the mark is confusingly similar to VAN HALEN marks. They are either identical or closely related to the goods sold by ELVH, Inc. or represent a natural zone of expansion for ELVH, Inc. The goods would also be promoted through the same channels of trade by the same class of purchasers.
The issue with KELLY VAN HALEN's mark is that it is likely to cause confusion with consumers who are looking to purchase goods that were produced or provided by, or affiliated with ELVH, Inc. and instead will accidentally purchase products by KVH since they are strikingly similar and sold in similar manners.
Causes of Action:
ELVH, Inc.'s first cause of action is in respect to § 32(1) of the Lanham Act, 15 U.S.C. § 1114(1), which states that someone who, without permission of the registrant, produces goods or distributes goods that are likely to cause confusion, to deceive, or to cause mistake shall be liable.
ELVH, Inc. is alleging that the proposed sale of goods by KVH will induce confusion to the consumer and therefore should not be allowed, since this would constitute trademark infringement.
The second cause of action pertains to § 43(c) of the Lanham Act, 15 U.S.C. § 1125(c), which explains trademark dilution. Trademark dilution only works for bands that are very famous and that their name and or trademark is widely recognized by the general consuming public. This standard is easily met by Van Halen. Having sold over 56 million albums in the United States alone they are extremely well known and their name, once heard, is identifiable as one of the best rock bands around.
If KVH was allowed to continue selling products that would be similar to the ones ELVH, Inc. sells then their trademark would not mean as much and would be diluted and lose a little of the recognition they had before.
The third cause of action falls under § 43(a) of the Lanham Act, 15 U.S.C. § 1125(a)(1)(A) which is similar to § 1125(c). If the products are similar and will cause confusion as to their origin, which band there are affiliated with, then there is an issue of common law trademark infringement.
The fourth cause of action is the common law trademark infringement claim. ELVH, Inc. uses and promotes the VAN HALEN mark and therefore any use of it by anyone else is an infringement on their rights of ownership of the infringement. The VAN HALEN trademark is distinctive to the band Van Halen and any use of it that may cause confusion by the consumers is an infringement of their common law rights. If KVH is approved as a mark, it's connection with advertising, marketing, and offers for sale will cause confusion and the consumers will purchase KVHs product thinking it is associated with Van Halen. This confusion has caused Van Halen to lose a lot of money as well as loss of value to their name.
The fifth cause of action deals with the California Business & Professions Code § 17200, et seq. claiming that KVH is participating in unlawful business practices which constitute unfair competition in violation of the statute. These business practices, if continued, would continue to cause harm, possibly irreparable, to the Van Halen brand as well as cause a loss of a lot of profit. For this reason, KVH should be stopped from continuing their business practices.
The sixth cause of action deals with the Common Law Unfair Competition, which is similar to the confusion claims above. Since KVHs products are likely to cause consumer confusion as they deceive the public as to their affiliation, the sale of these products constitute unfair competition at common law. ELVH, Inc. will continue to lose money if these practices continue.
The seventh cause of action are based on California Business & Professions Code § 14247, which states the same as the second cause of action, trademark dilution, only under the California code of laws. They state that if this selling of products by KVH continue, it will injure their brand name and cause irreparable harm that has no remedy at law and needs an injunction by the court to cease KVHs actions.
The eighth and final cause of action deals with 28 U.S.C. § 2201 which deals with KVHs service mark application for construction services and interior design services. Since KVH is not using these marks but has an intent to the court should rule that its eventual use is a violation of ELVH, Inc.'s trademark rights, since it infringes and dilutes the trademark.
Eddie Van Halen Trademark Protection Case
ELVH, Inc. seeks an injunction by the court to stop KVH from producing and selling products with their KVH trademark since it infringes and dilutes ELVH, Inc.'s trademark rights. ELVH Inc. also seeks monetary damages for the infringement of their trademark rights by KVH because of their sales of products that confuse the consumer into thinking the KVH products are sold by ELVH, Inc. as well as affiliated with them. This harms their sales as well as their brand as a great rock band.
Result:
Kelly Van Halen maintained the right to use her last name after the two parties settled in January of 2015. KVH has agreed to stay away from using her trademark from any music related services. She will use her name to use for design services that she renders, to avoid any such confusion that might be caused if she kept branching into music related products.