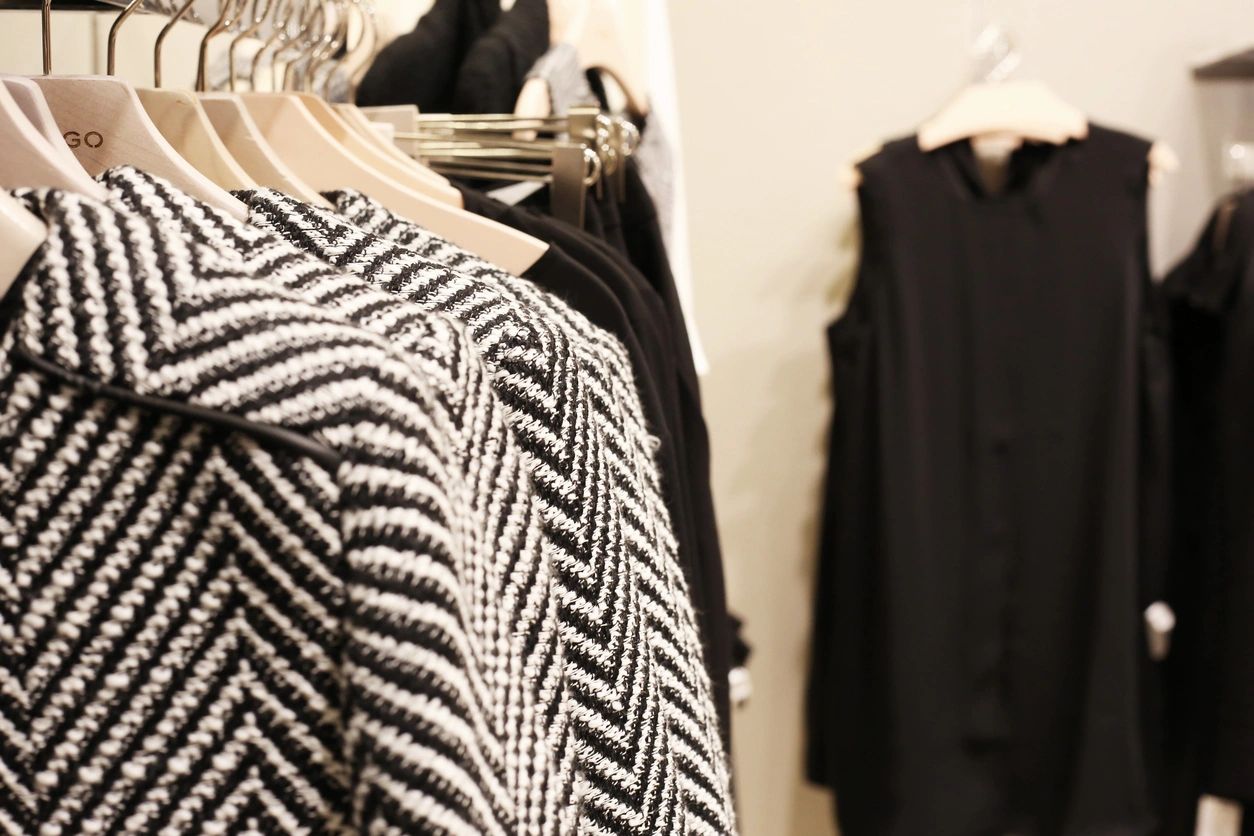 Traditionally, designs for articles of fashion, including sneakers, have not had much intellectual property (IP) protection available. However, today these articles can be eligible for protection under copyright, trademark and patent law.
Whether you're a designer or reseller of fashion goods, you need to know the types of protection (and common defenses) available.
Copyright Protection
Copyright protection extends to original works of authorship fixed in a tangible medium of expression. However, until recently, it had been unclear whether copyright protection could apply to useful articles. For example, for an article of clothing, the question has been, where does the functional aspect of the clothing end and the artistic aspect of the clothing's design begin? Can you separate the graphic work from the useful article, and if so, how?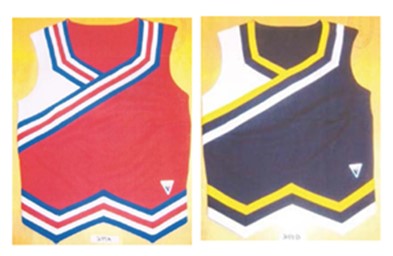 In Star Athletica, LLC v. Varsity Brands, Inc. (137 S Ct. 1002 (2017)), the Supreme Court addressed the issue & established a two part test:
Copyright protection applies if the graphic work can be its own 2D/3D work of art,
AND it can be separated from the article's usefulness/functionality.
In that case, the rule was applied and copyright protection was granted to the graphic design on a cheerleader uniform.
As a result of the Star Athletica decision in 2017, there is now case law upholding the copyright registrations for numerous articles of fashion and fabrics, including sneakers such as Adidas' Yeezy Boost 350 Version 1 and Version 2.

While copyright protection now exists for these products, uncertainty and subsequent litigation over the validity of such copyrights will continue unless Congress passes new legislation to clarify current case law after Star Athletica.
Trademark Protection
Trademark protection extends to designs that serve as a source and quality indicator. To qualify for trade dress protection, the mark owner has to prove secondary meaning or acquired distinctiveness (i.e. that the design is so well known that it leads consumers to associate it with a particular brand).
A registered trademark with the United State Patent and Trademark Office (USPTO) carries a presumption of validity, and grants the mark owner access to increased protections for their mark. In addition to litigation, the mark owner can utilize the International Trade Commission and Customer and Border Control to prevent imports of infringing designs.
As a further example, Converse has such trade dress protection for its "Chuck Taylor" shoe design (below), and Adidas has the same rights in its "Stan Smith" shoe design.
Each brand has had to prove the shoe design's acquired distinctiveness over time, and has been able to utilize litigation and ITC proceedings to protect these designs. However, since trade dress infringement is another subjective standard, protection is limited by the same uncertainty we see with copyright case law.
Patent Protection
In addition to copyright and trademark protection, some articles can qualify for patent protection as well. There are generally two types of patents that can apply here: utility patents and design patents.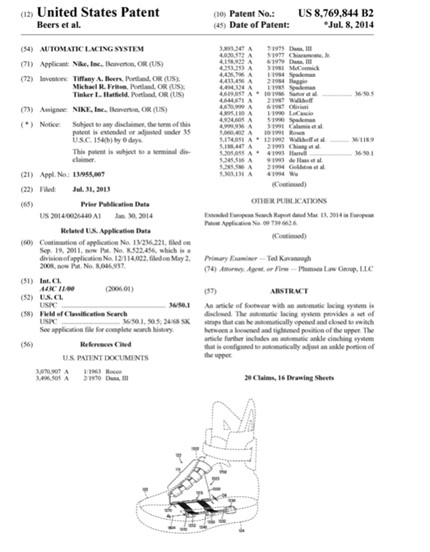 Utility patents generally protect the way something functions. A belt for example, could be protected by a utility patent. Nike even has a utility patent for its automatic lacing system, featured or inspired by Nike sneakers from the Back to the Future movie series.
Utility patents can also protect a process, or the way something is done. They can even protect a material, as seen in the dispute between Nike Flyknit vs Adidas Primeknit.
While a utility patent protects the way something functions, a design patent protects the way something looks. One popular example for sneakers are the Yeezy Adidas 350 Boost.
There has been a recent increase in design patent applications and design patents have been used successfully in recent years to prevent infringement by substantially similar designs. Unfortunately, while design patents are generally faster to obtain than utility patents, both processes take quite long when compared to the life of a typical product or product line.
Contracts
In additional to intellectual property protection, agreements between a designer, company, manufacturer and/or distributors can be tailored to afford greater protection to product designs. While contracts cannot prevent everything, clear agreements can help address and prevent issues with equity, IP ownership and payment structure, authorization/licensing/exclusivity approval, and marketing/distribution.
Conclusion: IP Law Protects Clothing: Whether you are a designer or a reseller, you need to know the types of IP protection and defenses available for your products. While IP law for clothing and fashion generally has been limited, recent changes in copyright protection make it all the more important to have a seasoned IP law firm in your corner.
If you have questions about your products, please contact us for a free consultation.