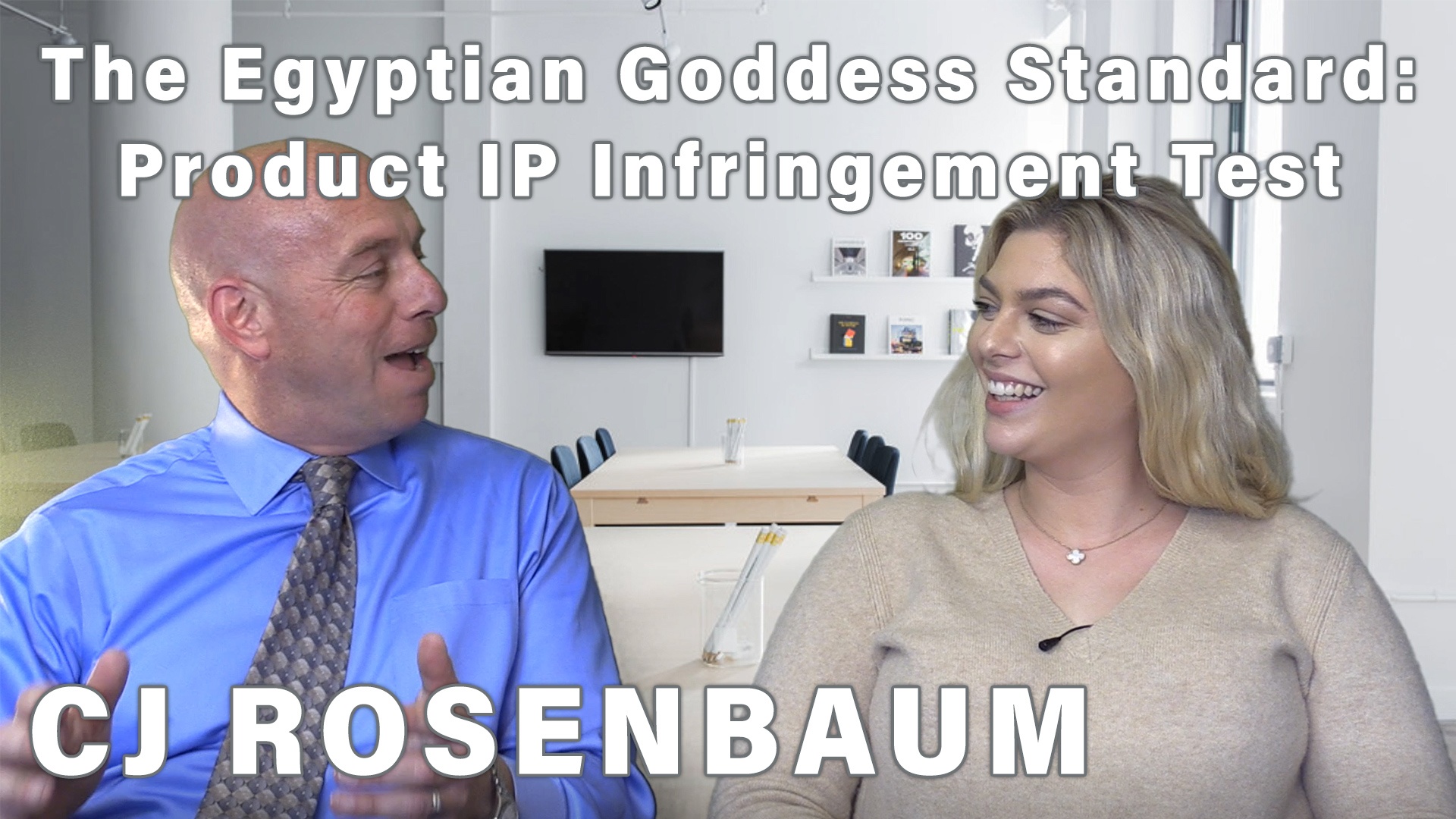 CJ Rosenbaum, New York Attorney – Helping Online Sellers Worldwide
Amazon Sellers Lawyer CJ Rosenbaum and Summer Associate Adina Grodsky Speak About:
The Egyptian Goddess Standard: Product IP Infringement Test
The Egyptian Goddess Standard basically changed the way that products are viewed in court.
Before the Egyptian Goddess Standard, products were seen through the Novelty Test, testing whether 2 products were similar enough to allege infringement. The Novelty Test looked at individual design features or a combination of multiple features and whether those were seen in prior art.
If you're making a complaint about a product that you believe is infringing upon your private label product, or you're a rock band and you think a design on someone's t-shirt is too close to one of yours, when you allege infringement, what Amazon is going to do is look at the two products and say, "ok, is this product really infringing?" Amazon uses the Egyptian Goddess Test, which is very visual in nature. Does the alleged infringing product LOOK really similar to your product?
What Sellers Need to Know
If someone is hijacking your listing, and they look visually similar, and you could yourself apply the Egyptian Goddess Test, you can use that as an argument to knock other sellers off.
If someone has accused you of violating their product, and they are visually similar, you can use that argument on the other side of the fence.
AMAZON SELLERS LAWYER: online Amazon sellers can rely on Rosenbaum Famularo, PC for help with account suspensions and ASIN reinstatements.
ROSENBAUM FAMULARO, PC: law firm geared towards intellectual property law and brand protection in the global ecommerce marketplace.
CONTACT US: everything you say, all information you disclose, any business practices you discuss, are 100% confidential by law under the Attorney-Client Privilege.
Email: CJ@AmazonSellersLawyer.com
Phone: 1-877-9-Seller
100 W. Park Ave. Long Beach, NY 11561
https://www.amazonsellerslawyer.com/get-help-now/
https://brandprotectionamazon.com/contact/