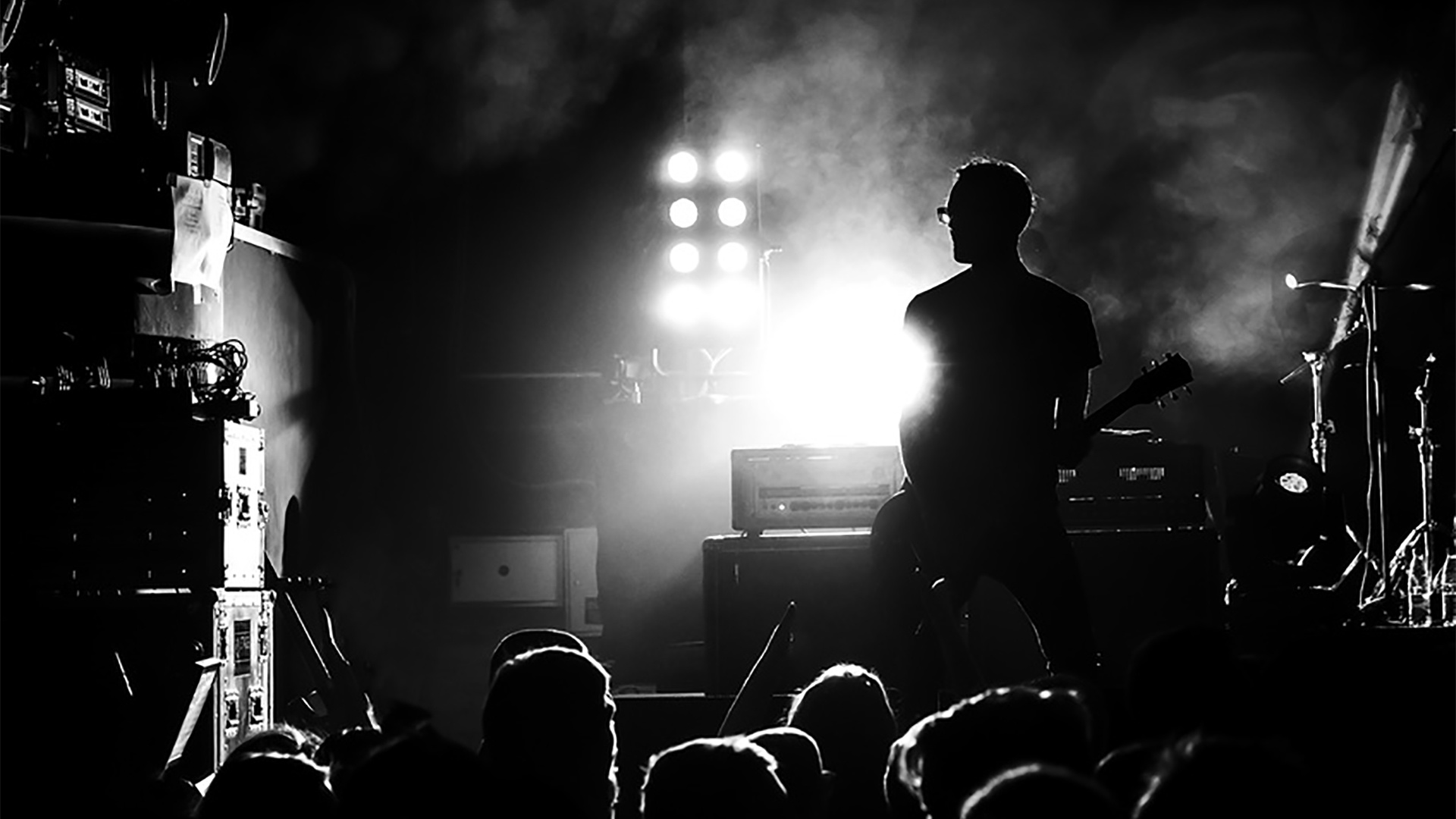 An increasing issue in the music industry is the unauthorized use of another musician's artwork.
This commonly occurs when a famous and successful musician steals material from lesser-known artists, such as indie or underground bands, and uses it for their album cover, t-shirts, concert advertisements, or other merchandising purposes. When this occurs, the artists may not be out of luck. So long as the underground artist has previously applied for trademark protections of their works, they may be entitled to compensation for this theft.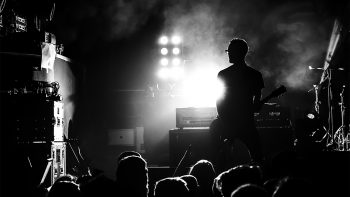 The important legal question is whether the stealing musician's use of the artwork constituted "fair use" of the trademark under the Lanham Act § 33(b)(4).
Recently, electronic producer Rabit accused the rapper Drake of copying his artwork for the EP Scary Hours.
In his accusation, Rabit referenced the design for his 2015 tour posters that were made by artist Collin Fletcher. Drake's team has stated that they did not source the artwork and both Rabit and Fletcher contend they never authorized Drake to use the artwork.
"This is a story that too many artists, musicians, and designers identify with," Fletcher said, "Hopefully this results in a larger conversation about popular culture's relationship to underground artists."
There are two types of fair use for trademarks: classic fair use and nominative fair use:
Classic fair use allows one to use another's trademark to describe their own products or services, rather than indicating the source of the products or goods. For example, if a toothbrush company advertises they are "The Dentists' Choice for Fighting Cavities", it would constitute fair use of another toothbrush company who only trademarked the term "DENTISTS' CHOICE".
Nominative fair use allows use of another's trademark to identify the trademark owner's goods or services, so long as there is no likelihood of confusion.
There are 3 elements for satisfying nominative fair use:
(1) the product or services in question must not be readily identifiable without use of the trademark
(2) only so much of the mark or marks may be used as is reasonably necessary to identify the product or service
(3) the user must not suggest sponsorship or endorsement by the trademark holder. Common examples are news reporting or radio shows commentary on bands or artists
In the case between Drake and Rabit, Drake's use of Rabit's trademark did not constitute classic or nominative fair use of the trademark. Drake cannot satisfy the nominative fair use defense because he is not referencing or identifying Rabit's music or merchandise in any way; he is simply stealing Rabit's artwork and passing it off as his own. Drake cannot satisfy the classic fair use defense because he is not using the design in a descriptive manner in relation to his own product; again, he is trying to just pass off the entire design as his own.
Rabit has several legal options to take action against Drake for stealing his trademark. First, Rabit could communicate with Drake to demand he stop his infringing use. A typical cease and desist letter will assert the owner's rights, notify the recipient of his trademark infringement, describe the harm suffered by the infringement, and request the infringer to stop their activity and respond with acknowledgement of their compliance.
If Drake attempted to register his album cover with the US Patent and Trademark Office (PTO), Rabit could counteract this by filing either a cancellation or opposition proceeding with the PTO's Trademark Trial and Appeal Board (TTAB) to stop registration from occurring. However, while these options are the less expensive and less time-consuming for the trademark owner, they don't always solve the issue. Drake may decide to ignore Rabit's request and continue his usage of the artwork. Therefore, the most effective action to stop usage of the trademark is for Rabit to bring a civil action against Drake.
A set of federal laws called The Lanham Act allows Rabit to obtain both injunctive and monetary relief for Drake stealing his artwork. Rabit could seek an injunction against Drake that would prevent further use of the album cover artwork. Injunctive relief means that a court orders the band to either do something or to refrain from doing something. For example, a court can order a larger band to stop using the up and coming bands artwork. Monetary relief is when a court or a jury awards money as damages.
To injunctive relief, to get a court to order Drake to stop infringing upon Rabit's rights, Rabit must show a "likelihood of success on the merits of his claim" and that he has suffered irreparable harm, balanced against the hardships against Drake and the public interest. This means that rabbit had to show that he will probably win the case.
In addition, Rabit can request a court order requiring Drake to destroy all infringing products on his trademark. Finally, if Rabit has registered his trademark, he can seek monetary damages in the form of lost profits or Drake's profits from use of the trademark as a form of unjust enrichment. Rabit could also be awarded statutory damages and attorney fees.
If you are an up-and-coming musician or in a band working your way up, you do not have to fear the larger bands. You have the same rights as anyone else to protect your intellectual property rights.
There are several important economic losses for musicians like Rabit—such as consumers buying improper merchandise—that can arise from the stealing of their artwork.
Without authorized use, you have the right to bring suit against the stealing artist for using your design. You will have a compelling trademark infringement case where the artist has stolen your entire design and are not using it to advertise you. The court may award monetary damages in the form of the profits made off using the design or could order a modification of the use, requiring the Drake's of the world to change their artwork.
Trademark Infringement Lawyers
By: CJ Rosenbaum, Esq., partner with Rosenbaum Famularo, P.C., the law firm behind MerchandiseProtection.com and AmazonSellersLawyer.com, and Ben Lobley, a Summer Associate and 2019 Juris Doctorate Candidate.