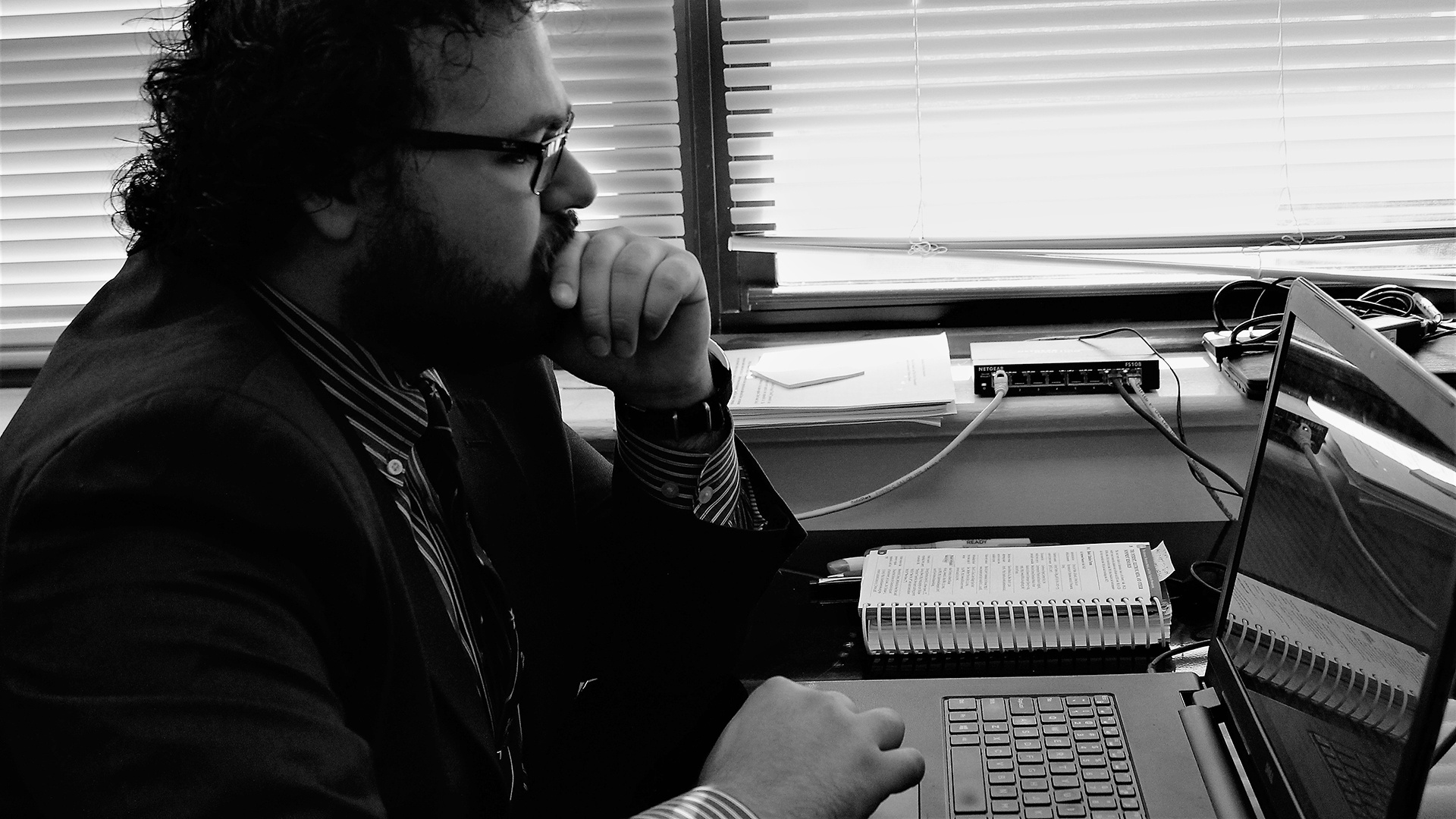 Protecting your band's merchandise through a lawyer's Cease and Desist letter. 
Whether your band is selling out arenas or just getting started in a garage, protection of your band's merchandise and overall brand is important because that is where income is earned.
Rosenbaum Famularo, P.C. focuses on protecting musicians' merchandise. We help musicians and bands stop counterfeit merchandise. We focus on helping musicians and bands keep every cent earned from the sale of T-shirts and other merchandise.
This article is part of a 5-part series highlighting just a few of the many tools we use to protect musicians' and bands' merchandise.
Part 1 of 5: Cease and Desist Letter
The sale of musician's merchandise is a vital stream of revenue to most musicians and bands. The sale of bands' merchandise is import to musicians' and bands' financial success.
Based on findings from the International Licensing Industry Merchandiser's Association's 2016 annual survey, retail sales for musicians' and bands' merchandise are quickly evolving as merchandise increased its sales by 9.4% to $3.1 billion per year.
The dramatic increase in musicians' and bands' merchandise was more than twice the growth rate of all categories of licensed goods and services. [1]
Musicians and bands must protect their intellectual property rights and stop the sale of counterfeit T-shirts and other merchandise to protect their income.
"One of the most effective ways to address counterfeit merchandise and stop the sale of counterfeit merchandise is by having an experienced lawyer send a "Cease and Desist" letter to whoever is unlawfully profiting off the sale of your band's merchandise" says CJ Rosenbaum, Esq., and partner with Rosenbaum Famularo, P.C.
Over time, bands and musicians have been able to resolve copyright and trademark issues in an amicable matter through the issuance of a cease and desist letter and recoup the sales of their merchandise.
The Doors
In 2017, The Doors sent a Cease and Desist letter to Kendall and Kylie Jenner over a new t-shirt line they released. The infringing t-shirts featured the sisters' faces superimposed over famous musicians including The Doors, Notorious B.I.G., Tupac Shakur, and Ozzy Osbourne. [2]
Upon learning about the release of the new line of t-shirts, The Doors sent a Cease and Desist letter informing Kendall and Kylie that their new t-shirts were using protected property without the authorization or consent of The Doors.
The letter stated that "Your use of the registered trademarks in commerce is likely to cause confusion, mistake, or to deceive consumers into believing that the Kendall + Kylie apparel was authorized by The Doors when no such authorization was sought or provided by The Doors."

The letter went on to explain that the sisters' use of The Door's logo on their t-shirts was "likely to cause dilution by tarnishment of the famous mark" and "harms the reputation of The Doors." Furthermore, the letter stated that "In addition to trademark infringement and unfair competition, the apparel violated Jim Morrison's post-mortem right of publicity", and that "the superimposing of a selfie of Kendall Jenner over the iconic 'Lion' portrait of the late Jim Morrison is offensive and remarkable for its failure to recognize the rights of the estate of Mr. Morrison to control the use of his likeness."
The Jenners were expected to fulfill the letter's requests by Saturday, July 1, 2017 and stop selling the t-shirts, recalling the t-shirts from all distributors, wholesalers and retail outlets, and providing a "full accounting of all proceeds received from the sale of goods."
Due to the sharp criticism received from the release of these shirts, the sisters removed the tee shirts from their online shop. Along with removing the shirts from their online shop, the sisters put up messages on Twitter apologizing for their actions, stating, "These designs were not well thought out and we deeply apologize to anyone that has been upset and/or offended, especially to the families of the artists. We are huge fans of their music and it was not our intention to disrespect these cultural icons in anyway. The tee shirts have been pulled from retail and all images have been removed. We will use this as an opportunity to learn from these mistakes and again, we are very sorry."
This is just one of many examples in which a band/musician has encountered intellectual property issues surrounding the sale of merchandise and been able to rectify such issues through the issuance of a cease and desist letter.
Beyoncé
Another example in which a cease and desist letter proved to be an effective method of solving an intellectual property issue regarding the sale of merchandise can be seen with a recent instance involving pop music icon Beyoncé.
A 15 year old fan of Beyoncé ran a highly followed twitter account by the name of "Beyoncé Capital" along with a Beyoncé influenced clothing line that was sold on the websites entitled beyonceclothing.com and beyoncecapital.com. [3] The Beyoncé inspired clothing line featured tee shirts that included lyrics from her songs printed out on the tee shirts. For example, one of the tee shirts had the lyrics "Boy Bye" pasted on it from her hit song "Sorry."
Upon learning about the fan's Beyoncé inspired clothing sites, Beyoncé's legal team sent a cease and desist letter to the fan informing him of all of the various privacy rights, copyrights, trademark rights and right of publicity that he was infringing upon by running the Beyoncé inspired online shop. In particular, the letter made reference to the fans usage of her name, which is trademarked, her likeness, the usage of her image on numerous items and the tee shirt with the "Boy Bye" song lyrics that are copyrighted.
The letter requested that the fan discontinue all Beyoncé inspired clothing sections, take down and relinquish control of the beyonceclothing.com and beyoncecapital.com domains and delete the "Beyoncé Capital" twitter account.
In fear that a potential lawsuit could ensue if he refused to comply with the demands of the cease and desist letter, the fan discontinued the sale of the Beyoncé inspired merchandise and deleted the popular twitter account.
This is another example of how a Cease and Desist letter can help musicians and bands protect their merchandise and the income from their merchandise.
If fans are buying your band's merchandise, you can make sure that they are buying it from you or those you authorize to sell your merchandise.
Cease & Desist Letter
By: CJ Rosenbaum, Esq., partner with Rosenbaum Famularo, P.C., the law firm behind MerchandiseProtection.com and AmazonSellersLawyer.com, and R.J. Cherpak, a Summer Associate and 2019 Juris Doctorate Candidate.
[1] Ed Christman, Global Music Merch Biz Grew to $3.1 Billion in 2016: Study, Billboard (May 22, 2017), https://www.billboard.com/articles/business/7801357/global-music-merch-biz-grew-to-31-billion-in-2016-study.
[2] Jason Newman & Jon Bilstein, The Doors Issue Cease-and-Desist Letter to Jenners Over T-Shirts, Rolling Stone (June 29, 2017), https://www.rollingstone.com/music/news/the-doors-issue-cease-and-desist-letter-to-jenners-over-t-shirts-w490497.
[3] Kevin Apaza, Beyoncé Threatens 15-Year-Old Fan With Lawsuit, Direct Lyrics, (June 6, 2017), https://www.directlyrics.com/beyonce-threatens-15yearold-fan-with-lawsuit-news.html.