Headed to Linn Academy in Birmingham, UK.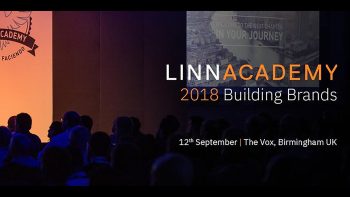 Mark Jeffries opening inspired and energized. Honored to present later this afternoon.
Linn Academy 2018 is like no other ecommerce conference in the UK. Invaluable tools and tips straight from experts combined with face-to-face help from a range of industry professionals and a relaxed, social atmosphere makes LA2018 one great reason to take a day out from the daily grind.
CJ's ability to help develop and protect brands from online counterfeiters grew from helping thousands of people and companies that sell products on Amazon. He helps brands develop their intellectual property rights and defends them against counterfeiters and 'hijackers'. In addition to having thousands of pages of content and dozens of videos available for sellers online, CJ authored 3 Amazon specific legal books and has more on the way.
Linn Academy is more than just a meeting place for the ecommerce community. You'll find a combination of world-class keynote speakers and knowledgeable industry influencers ready to join you on a journey to outline the next steps for taking your business to the next level.
For other live events with CJ Rosenbaum visit our events page.