ASD Trade Show in Las Vegas, Nevada is back!
August 22 – 25, 2021
The show will occupy the North Hall and the new West Hall of the building:
Las Vegas Convention Center
3150 Paradise Road Las Vegas, NV 89101
702-892-0711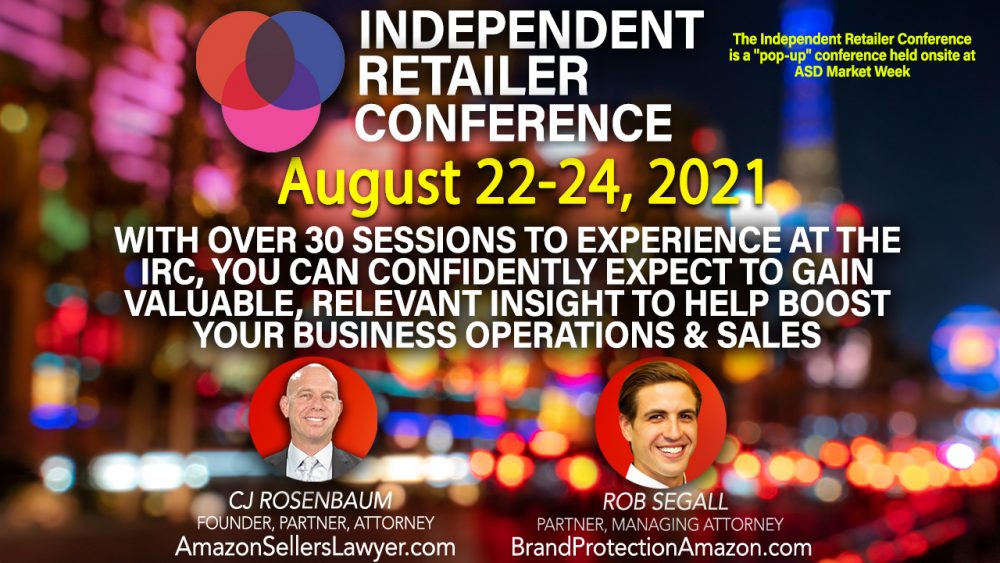 Buy wholesale merchandise, network with professionals, and attend free seminars. Shop Wholesale Prices at this Must-Attend Retail Show.
Not only will ASD Market Week be back but with some help from their friends it has never been a better time for buyers & sellers to come together. 6 big events are going on at the same time so you can't afford to miss this opportunity!
Whether you have an online store, a brick-and-mortar business, or both, ASD trade show is truly the wholesale buying event that can't be missed for any small to large sized retail, e-commerce, distribution, or importing business.
For other events that CJ Rosenbaum will be attending, follow this link.
If you would like to meet CJ Rosenbaum in person, or have him speak at your event, please call us (212) 256-1109.
CJ and Anthony are available for all types of speaking engagements all throughout the year. This can cover speaking and moderating engagements such as keynotes, panel discussions, roundtable and workshops. From learning to leadership, we can customize an engagement to fit the needs of your event and audience. Both are highly knowledgeable and have substantial experience speaking on various topics that range from brand protection, trademarks, copyrights, to ecommerce with a particular focus on Amazon sellers' protection and more!