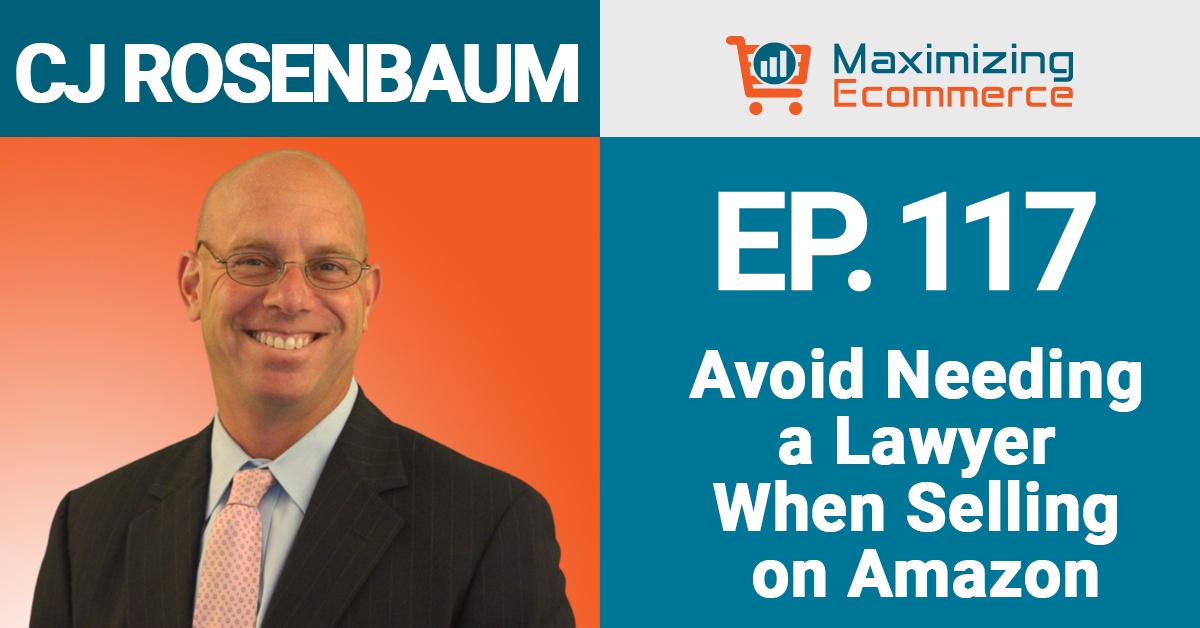 Our episode of the Maximizing Ecommerce podcast is now LIVE! Listen to CJ's episode to maximize your exposure.
How to Avoid Needing a Lawyer When Selling on Amazon with CJ Rosenbaum, Ep #117
Selling on Amazon is, in my opinion, an overall positive experience. Yes, there are some frustrations that come up from time to time…. But what happens when things go from frustrating to just downright bad (and you might need to get a lawyer involved).

In this episode I am happy to bring on attorney CJ Rosenbaum who focuses on helping Amazon sellers. He shares what to do if you are faced with really serious situations (and even gives examples of how to avoid those situations, so you don't need a lawyer).
LISTEN TO CJ'S GUEST APPEARANCE:
Here are the original links to the podcast – SHARE & LIKE:
Audio Podcast – https://maximizingecommerce.com/117
YouTube – https://youtu.be/aG2wXONJkD8
Helping you build an ecommerce business you can be proud of.
For more information about the maximizing ecommerce podcast, contact Kevin Sanderson:
kevin@maximizingecommerce.com
maximizingecommerce.com
Live & Digital Events – If you would like to meet CJ Rosenbaum in person, or have him speak at your event, please call us (212) 256-1109.
We are available for all types of speaking engagements all throughout the year. This can cover speaking and moderating engagements such as keynotes, panel discussions, roundtable and workshops. From learning to leadership, we can customize an engagement to fit the needs of your event and audience. We are highly knowledgeable and have substantial experience speaking on various topics that range from brand protection, trademarks, copyrights, to ecommerce with a particular focus on Amazon sellers' protection and more!