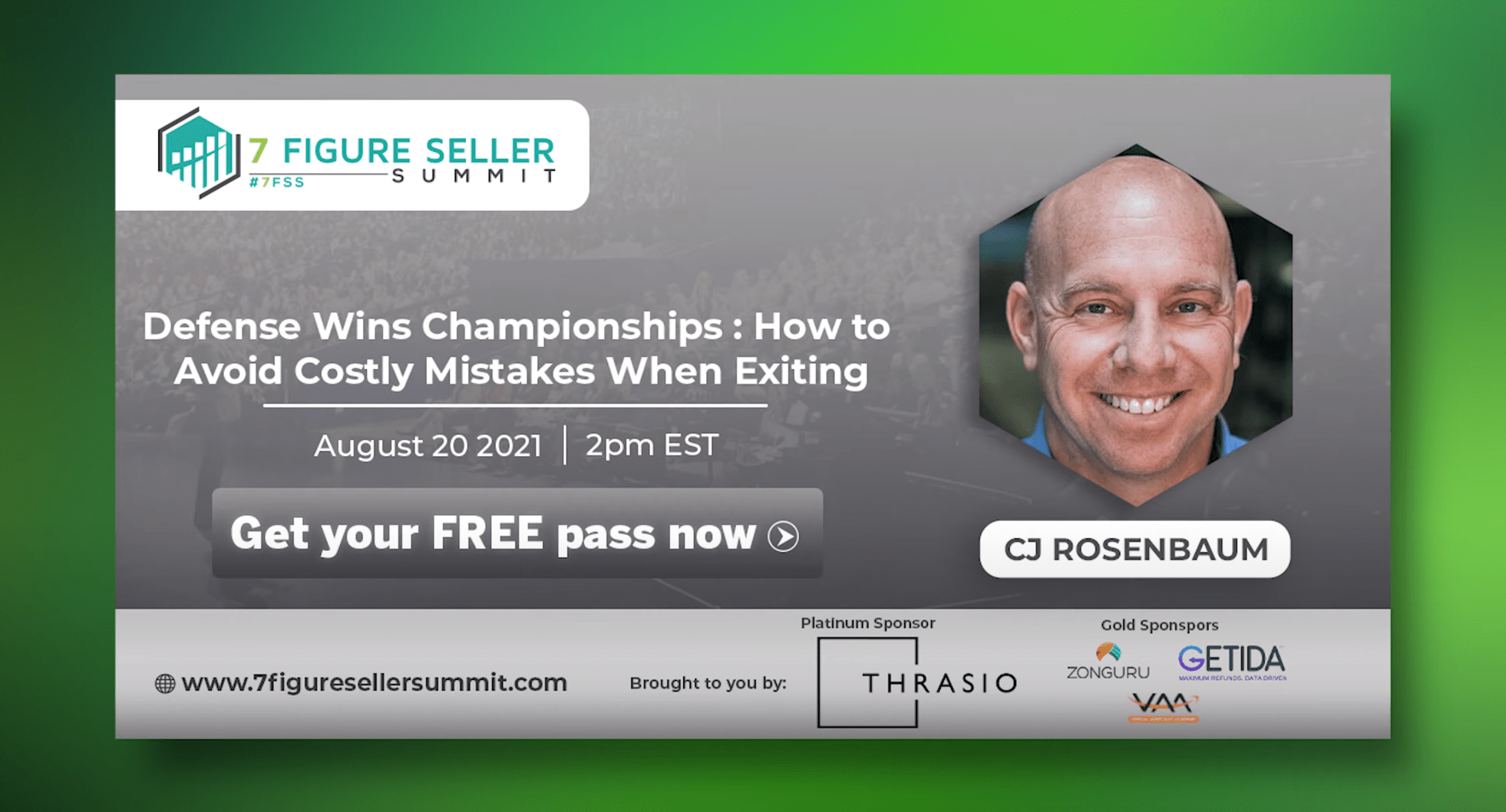 7 Figure Seller Summit August 2021: Get Your Free Pass Now!
Monday, Aug. 16th – Friday, Aug. 20th, 2021
Surround yourself with like-minded ecommerce entrepreneurs from around the world and LEVEL UP your online / Amazon business.
During this five day event, you will learn everything from how to build, scale and exit your business.
Listen to the summit creator, Gary Huang, give top tips on how to BUILD and SCALE an AMAZON business, and learn the best way to do Amazon PPC research!

CJ Rosenbaum Speaking on August 20, 2021 | 2 PM EST
Defense Wins Championships
How to Avoid Costly Mistakes When Exiting
The 7 Figure Seller Summit is almost here and your free pass is reserved for a limited time only.
Don't miss out on your FREE PASS to the 7 Figure Seller Summit August 2021 – Click here for more info.
Interested in other ecommerce entrepreneur events?
Click here to see where else CJ will be presenting.
If you would like to meet CJ Rosenbaum in person, or have him speak at your event, call (212) 256-1109.
Cory, Anthony, and Rob are available for all types of speaking engagements all throughout the year. This can cover speaking and moderating engagements such as keynotes, panel discussions, roundtable and workshops. From learning to leadership, we can customize an engagement to fit the needs of your event and audience. Both are highly knowledgeable and have substantial experience speaking on various topics that range from brand protection, trademarks, copyrights, to ecommerce with a particular focus on Amazon sellers' protection and more!