The Proven Conference 2021 in Tampa, FL: Prepare for an amazing event where you can connect with like-minded business building warriors on Amazon and other online platforms.
July 12 – 14, 2021  (Monday – Wednesday)
The event will be hosted at Saddlebrook Resort & Spa
5700 Saddlebrook Way, Wesley Chapel, FL 33543
You'll receive access to event resources like discount hotel package options upon ticket purchase.
Here's What You Can Expect at The Proven Conference 2021:
Focusing on multiple income streams.
This isn't just about Amazon (although our Amazon selling content is second to none and will be a topic of special emphasis at this event).
The Proven Conference events sell out rapidly and includes hundreds of repeat attendees.
They've been churning out success stories since 2002. You'll see what it feels like to be in a room full of long-time, successful, helpful fellow entrepreneurs.
This is not a "pitch fest." This is actionable content. There will be no hard sells.
Their anonymous post-event surveys have consistently shown that 96% or more of those attending say they intend to return.
Bringing you pure content and education taught by real people who do the businesses and love helping others learn.
Learn directly from the creative content experts behind the best selling, and most acclaimed Amazon selling course – the ProvenAmazonCourse.com course! There will also be multiple breakout sessions based on the topics you request at their attendee surveys.
The Proven Conference Covid Info: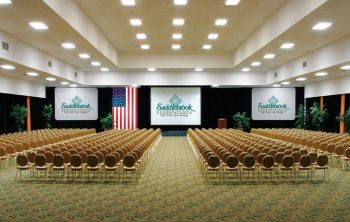 Florida is one of the top travel destinations in the world and there are currently no travel restrictions in place. Florida has also lifted it's mask mandate, so masks are not required. However, some establishments still require you to wear a mask. They will not be policing mask usage at The Proven Conference. You need to do what makes you feel comfortable, keeping in mind that many people will choose not to wear a mask. Saddlebrook requires its employees to wear masks, they make extra efforts to keep the resort sanitized and they have hand sanitizer and signs throughout the resort reminding guests to social distance.
For other events that CJ Rosenbaum will be attending, follow this link.