BREAKING NEWS: Amazon's NEW Black Business Accelerator $150M Initiative Program for Entrepreneurs
Today, I will be speaking about Amazon's new Black Business Accelerator Program.
This program is set in place to help build sustainable equity and growth for black-owned businesses by targeting barriers to access, opportunity, and advancement.
It is backed by our $150 million commitment and aims to drive economic equity for black entrepreneurs by providing them with resources to thrive as entrepreneurs and business leaders.
Amazon's BBA program will provide access to financial support, strategic business guidance and mentorship, and marketing and promotional support to help both current and aspiring black small business owners to grow their business and maximize the opportunities of selling on Amazon.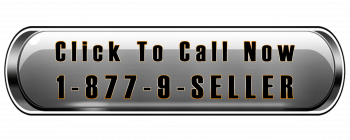 With this newest accelerator program, there will be plenty of new businesses and brands on the rise in the market, and on the Amazon platform.
If you want to know more about this program and how it works, CALL 1-877-9-SELLER FOR A FREE CONSULTATION. Everything you say, all the information you may disclose, any business practices you discuss with our firm, is 100% confidential by law under the Attorney-Client Privilege.
Rosenbaum, Famularo & Segall, PC – the law firm behind AmazonSellersLawyer.com
Live Events with CJ Rosenbaum – My colleagues who also help Amazon sellers have invited me to teach sellers how to avoid suspensions, how to write their own plans of action, how to avoid intellectual property right issues and how to build their own brands. I have addressed incredible sellers all over the world… In excess of 20,000 sellers over the past few years. Domestically, I have spoken at the Prosper Show, Midwest Ecom, Retail Global, SCOE, ASD and other events for sellers. Internationally, I regularly speak at the global sources events in Hong Kong, events across China sponsored by Payoneer and numerous events in Yiwu and Shenzhen.