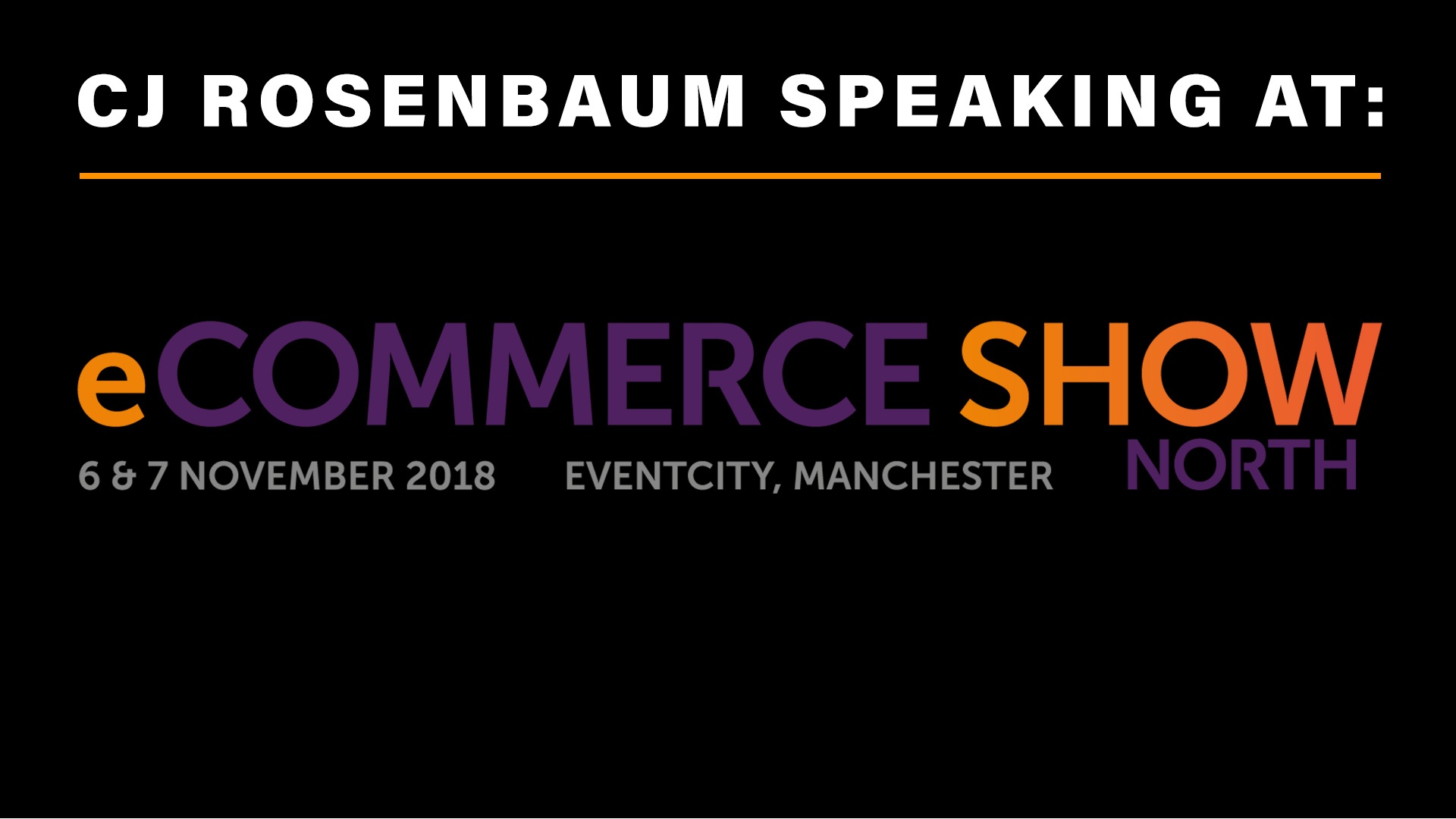 CJ ROSENBAUM SPEAKING AT ECOMMERCE SHOW NORTH 2018
Taking place November 6-7, 2018 at EventCity, Manchester, eCSN has become the biggest ever gathering of ecommerce companies, vendors and suppliers held outside London. eCSN features leading exponents of ecommerce with businesses specializing in the full range of available services and solutions.
eCommerce Show North will take place at EventCity in Manchester.
EventCity: Phoenix Way Off, Barton Dock Rd, Stretford, Manchester M41 7TB
FREE TO ATTEND! For more info., click here to register.
CJ is going to make a fantastic addition to the marketplace's keynote session.
CJ's speaking slot at eCommerce Show North 2018 will take place on November 7th.
We expect to attract approx 4,000 visitors across the two days and it will feature up to 140 exhibitors!
The law firm of Rosenbaum Famularo, PC focuses on 3 major areas for Amazon sellers:
1. Suspensions: Plans of Action for non-legal suspensions and obtaining withdrawals of intellectual property right complaints.
2. Representing Sellers: in arbitration against Amazon when Amazon refuses to reinstate accounts or seizes money/goods belonging to Amazon sellers.
3. Brand Protection: for private label sellers on all web platforms.
CJ's team of lawyers and college educated paralegals in New York conference every Plan of Action to identify what is anticipated to get the Amazon seller back on Amazon as quickly as possible. Nothing is outsourced. As a law firm, CJ's team stands up for sellers against baseless IP complaints and obtains withdrawals. When Amazon refuses to reinstate accounts or release sellers' money, Rosenbaum Famularo, P.C. takes Amazon to arbitration. As Amazon sellers pivot into creating their own private labels, CJ's team helps sellers with everything from filing trademarks, to protecting brands from competitors.