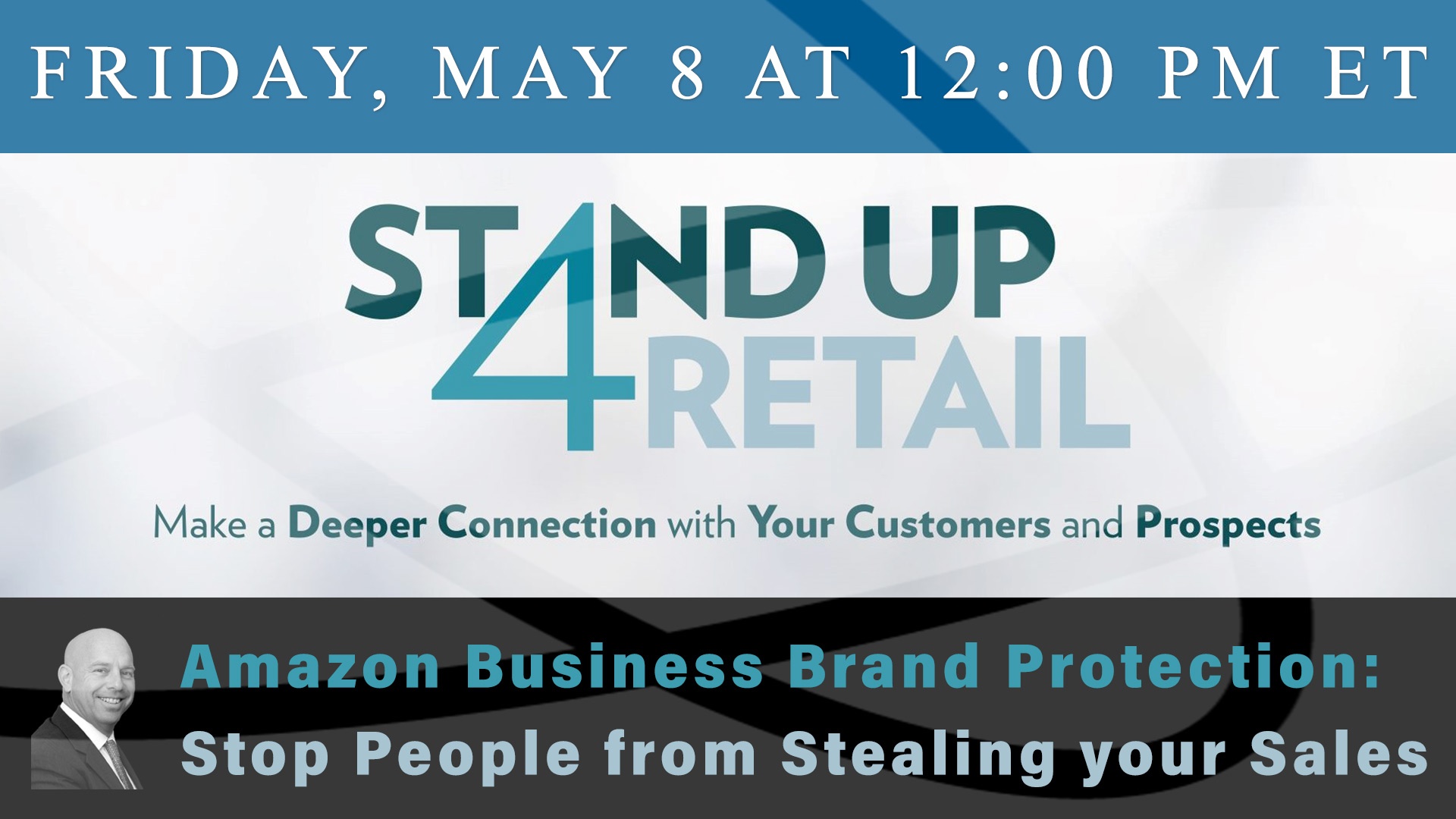 Amazon Business Brand Protection: Safeguard Yourself to Stop People from Stealing your Sales
Friday, May 8 at 12:00 PM ET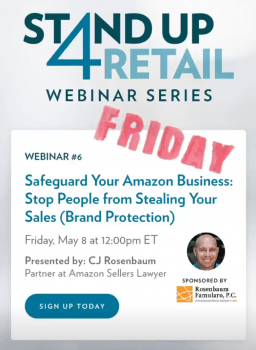 As a brick-and-mortar retailer, selling on Amazon opens up new avenues to gain revenue. This session will identify ways to help move inventory while understanding responsibilities that Amazon expects for its sellers. Plus – whether you are currently selling on Amazon or plan to – this session will unveil inside information on how to stop people/companies from jumping on your listing and stealing your sales.
Expect to gain DIY information on packaging, warranties, trademarks, copyrighted material and more. Plus, gain actionable insight to help you stop losing sales to hijackers.
Attendees can expect to gain:
– Real-time insight to help them boost visibility on Amazon
– Necessary actions to help them protect their unique products & brands
– Actionable advice to leverage opportunity on Amazon during COVID-19
Featured Presenter: CJ Rosenbaum, Partner at Amazon Sellers Lawyer
CJ is a partner in the largest law firm in the world solely focused on issues pertaining to the sale of products on Amazon. CJ uses his inside information from writing 6 books, dozens of interviews and cross examinations of Amazon's staff and his experience working with thousands of sellers (tens of thousands of products) to protect private label small, medium and international brands on Amazon.com.
*Please note: Seating to this live webinar series may be limited. An on-demand version will be available to all registrants shortly after the live webinar end. We will send you a link to the recording, should the live session exceed maximum capacity.
TO SIGN UP FOR AMAZON BUSINESS BRAND PROTECTION, CLICK HERE.