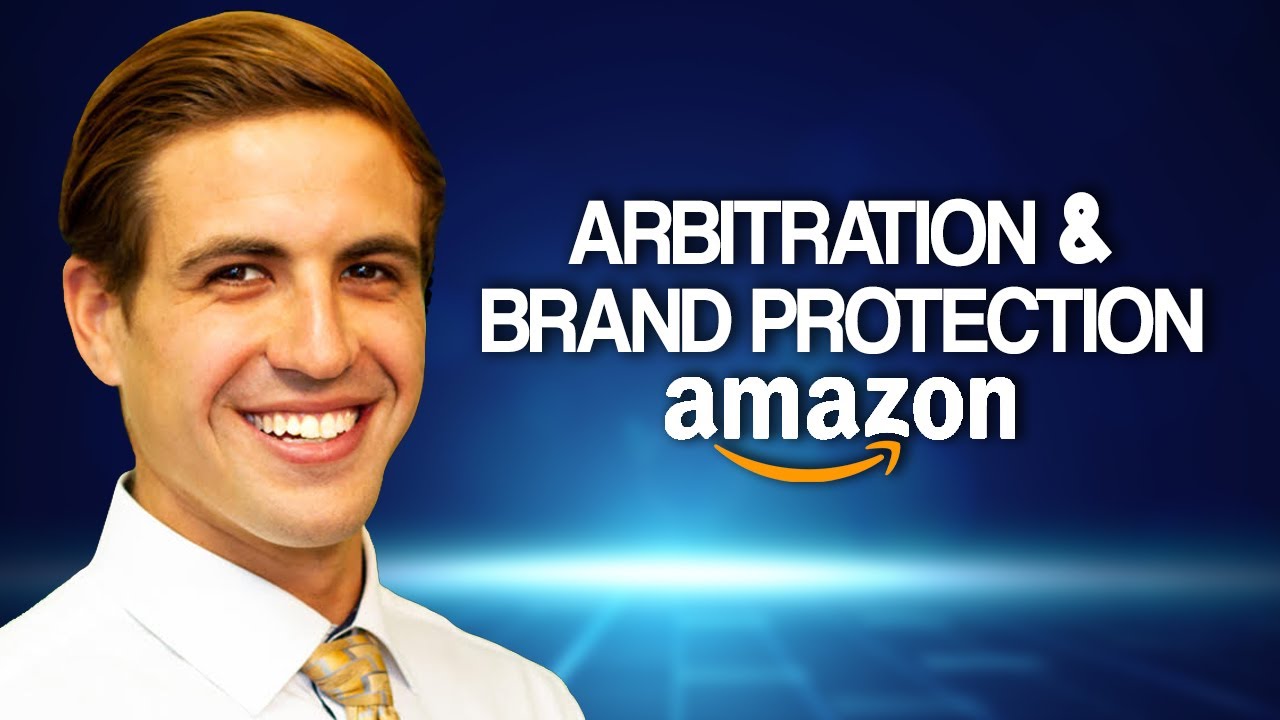 Amazon's Abusive Forced Arbitration – Taking Amazon to Arbitration & What Sellers Need to Know
Arbitration is the contractually mandated dispute resolution process that serves as the sole mechanism in place for Amazon sellers to raise legal disputes with Amazon.
When anyone creates an Amazon seller account, they must agree to be bound by a contract called Amazon's Business Solutions Agreement (BSA). This contract contains what's referred to as a binding arbitration clause, meaning that sellers forfeit their right to sue Amazon in a traditional litigation setting the moment they create their Amazon seller account.
What's up sellers. My name is Rob Segall, managing the Arbitration and Brand Protection Practices at Rosenbaum, Famularo & Segall, PC. If this is your first time on the channel and you enjoy this video, please make sure to hit that like button and subscribe to stay up-to-date on all of our content. Today, in this video, we're going to talk about arbitration cases against Amazon, the most common reasons sellers arbitrary against Amazon, and some of the benefits of arbitration in comparison to adjudicating disputes in a traditional litigation setting. So without further ado, let's take a deeper look at Amazon seller arbitration and what sellers need to know about it.
First, let's talk about what arbitration is. We already said that arbitration is a dispute resolution process, and that sellers are forced to resolve legal disputes via arbitration due to the BSA clause, but what exactly does going to arbitration look like for the Amazon seller?
Simply put, arbitration can be described as casual court.
That means an award has the same legal effect as a judgment in a courtroom, but the arbitration process is much more simplified than traditional litigation. For example, an arbitration hearing would usually occur in a conference room instead of a courtroom. That said, arbitration still has the ability for sellers to utilize legal tools such as the discovery process and motion practice, but most of the arbitration process can be handled electronically, and hearings, especially in light of the real world situations going on right now are often conducted by video.
The main difference between arbitration and litigation is the lack of legal precedent.
This means that in arbitration, arbitrators are free to make their decisions in each case without consideration of how previous cases were decided by other arbitrators. While some may view this as a disadvantage for sellers, and actually does ensure that each case is decided on an individual and fact-specific basis, and arbitrators can still be influenced by decisions that are made public in other cases through things like press releases. At the end of the day, sellers don't have the choice whether to arbitrate their disputes or not, and must arbitrate their disputes with Amazon if they have one.
Now that we know what arbitration is, what are some of the most common reasons sellers arbitrate against Amazon in the first place?
Any dispute can be arbitrated when the appeal process fails and it is clear that Amazon is making an error, no matter what the seller communicates.
That said, a common case to take AMZ to arbitration is lost or destroyed inventory.
It's often difficult to deal with the slow response times, or the lack of responses from the FBA team whatsoever, so lost and improperly destroyed inventory cases are usually good to bring to arbitration.
Another case we see often with arbitration is listing hijacking and manipulation issues.
This could be when a third-party seller is engaging in bad activity and taking action against the competitor's listings, by doing things such as changing the brand name or altering the listing descriptions, or even changing the photos to inappropriate or unrelated products.
Hacked seller or brand registry accounts.
Well, obviously account security is really important, so if you ever have an issue where your account is hacked or your brand registry access is compromised, it might be a good idea to get Amazon legal attention and go right to the forced arbitration process to make sure your funds and your identity are protected.
Although these disputes are not governed by the BSA & there's a separate agreement for vendors, we also have a ton of experience arbitrating Vendor Central related disputes.
Regardless of what the issue is, vendor central does not have the full fledged appeal process like sellers do on the Seller Central platform. So oftentimes, vendor disputes or vendor issues can go right to arbitration if the case is the right fit.
To protect your ecommerce business online, call (212) 256-1109 or email us now.